Ministries
When churches refer to ministries, they are usually referring to various programs within the church.   At Harbor Bible we do have a variety of programs, but our main emphasis is on the teaching of the Word of God and the fellowship of God's people.
In that we are a church that is under 100 in attendance, we do not strive to create an endless list of programs.   Many families have commented that coming to the Harbor is like a breath of fresh air.   Rather than the family being stressed with an overload of programs, meetings and events, the family can sit together and simply worship God and learn together under solid Bible teaching.
For years we have followed the age integration philosophy of church ministry.  Rather than separating the worship service between children's church and adult church, we believe it is extremely important that families worship together.  Rather than have the "minister of youth" entertain your children, we plan youth activities that include both the parents and the children.
Once a month we have a fellowship meal following the morning service where God's people can really get to know one another and encourage one another. We also have one Sunday evening a month where a family will open their home for  Bible study and fellowship.
Our goal is to follow the apostolic pattern,   "They were continually devoting themselves to the apostles teaching and to fellowship, to the breaking of bread and to prayer." (Acts 2:41)  If we can do that well, we will be pleasing the Lord.
We want to always keep our boast, and our glory, in the person of the Lord Jesus Christ.   When asked, I often tell people that we don't have fancy facilities; we don't have a band that "really rocks"; we don't have a million dollar budget; we don't even have a cappuccino machine in the back of the church.     But we have Jesus and the faithful teaching of His word.  If that is what you are looking for, this might be the place for you.
Paul wrote in 2 Corinthians 12:9, I will rather boast about my weakness so that the power of Christ may dwell in me . . . for when I am weak, then I am strong.  I trust that if Harbor Bible Church ever gains any of the things that impress the world, we would keep silent about them. 
To help you be informed,  here is a short list of just some of our ministries.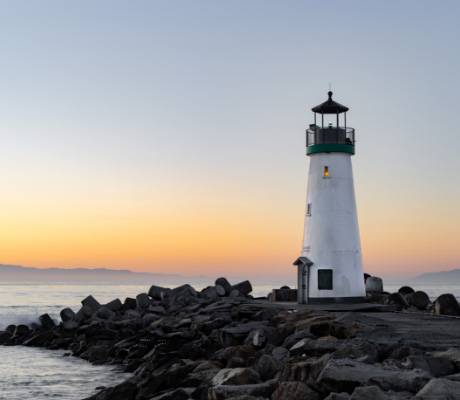 Sunday School Program
At 9:45 AM, before the morning worship service, we provide a discipleship program in a classroom setting for the adults and children in our church.  For the adults, we usually cover some topical study on the Bible.   The children receive foundational Christian education such as the life of Christ or the journeys of Paul.
Our program is unique in two ways.  First, our emphasis is upon teaching the parents to teach the Word of God to their children.  We never want the church to rob parents of the blessing of training their own children in the Word of God.   Second, we sometimes keep the families together rather than separating everyone according to ages.   For instance, there have been times when the teens have met in their own Sunday School class, but recently we have had the teens meeting with the adults so that the teens and parents can interact.
Teen Ministry
Keeping with the philosophy that parents ought to be their children's mentors, most of our youth activities are family driven.   The teens in our church get together quite often as families plan ski trips, camping trips or special outings.   Many of our teens visit various youth groups in the area which allows them to meet new Christian young people and experience different types of ministries.
Camping Ministry
For the last few years families in our church have gotten together to attend a week at a Christian camp and conference center, such as, Harvey Cedars Bible Conference, New Life Island, or Word of Life Family Camp.    These ministries are such a great spiritual blessing, and it is encouraging to see so many families at Harbor Bible grow together in the Lord by planning vacations together.
Ladies Bible Study
The ladies of the church often have a monthly Bible study at the church on Monday nights. This ministry does not take place all year long but is conducted ask the study requires.
Men's Bible Study
The men of the church work together on physical church projects, group Bible studies, and men's fellowship breakfasts. Through the week we minister to one another through a Harbor Bible Men's Google Discussion Group.  Men meet for breakfast third Saturday of each month.